Rowena G. Rodriguez-Medina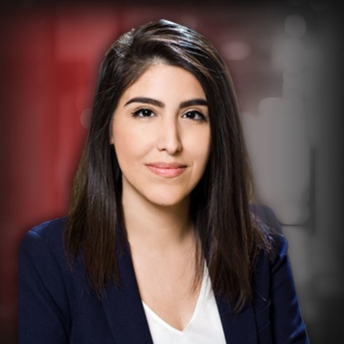 Rowena G. Rodriguez-Medina Attorney
Bio
Attorney Rodriguez is a first-generation U.S. citizen. She is a Laredo, Texas native. In December 2010, Attorney Rodriguez graduated Cum Laude with a bachelor's degree in Psychology and Criminology from St. Mary's University in San Antonio, Texas. In May of 2014, Attorney Rodriguez went on to receive her Juris Doctor from Texas Tech University School of Law in Lubbock, Texas. She was admitted before the Texas bar in November of 2014.
Since 2014, Attorney Rodriguez has exclusively practiced immigration law before the United States Department of Justice Executive Office for Immigration Review (U.S. Immigration Courts) and the United States Citizenship and Immigration Services (USCIS). Due to the federal nature of immigration law, Attorney Rodriguez can appear before immigration courts and immigration agents across the United States. Likewise, she has sought immigrant and nonimmigrant visas within the United States and at U.S. Consulates abroad. 
She has extensive experience representing individuals in removal proceedings seeking relief in the form of immigration bonds, cancellation of removal for legal permanent residents, cancellation of removal for nonpermanent residents, asylum, withholding of removal, relief under the Convention Against Torture, and adjustment of status.  Further, she has extensive experience representing individuals before the USCIS and the Department of State to include naturalizations, applications for certificates of citizenship, adjustment of status, consular processing, U-Visas, Special Immigrant Juvenile Status, VAWA petitions, petitions for alien relatives, petitions to remove conditions, military parole in place, advance parole, provisional unlawful presence waivers, deferred action for childhood arrivals (DACA), applications to replace permanent resident cards, applications to replace naturalization/citizenship certificates, and applications for employment authorization documents (work permits). 
In her spare time, Attorney Rodriguez enjoys reading and spending time with her husband, daughter, and two dogs.