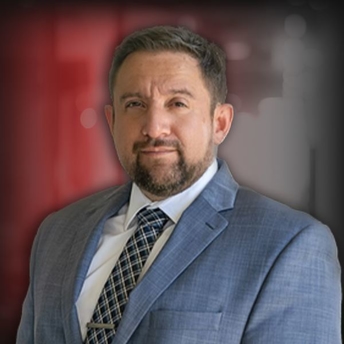 Norberto Cardenas III Attorney
Bio
Norberto Cardenas III currently represents individuals detained by Immigration and Customs Enforcement (ICE), U.S. Customs and Border Protection (CBP), and U.S. Border Patrol who are facing removal/deportation from the United States. His legal representation ranges from counseling the detained individual in ICE custody, seeking to secure a release from ICE custody by obtaining an immigration bond, and representing the individual in removal/deportation proceedings before an immigration judge. Norberto also handles immigration appeals arising from an unfavorable result at the immigration court level.
Norberto also represents his clients by providing criminal defense at both the federal and state level. Norberto has succesfully represented clients accused of both federal and state crimes.
In addition, Norberto also handles family law cases (divorces, child support, custody); federal and state drug conspiracy cases; employment discrimination matters; expunctions of arrest records; suits against police for wrongful arrests; business formations; business disputes; and all matters requiring courtroom appearances.
Norberto learned how to be a lawyer in the courtroom.   It was in the different courtrooms where he learned the art of negotiating with shrewd and talented defense attorneys.  He learned the importance of knowing your Judge.  He learned how to talk to juries.  He learned the importance of the news media in your case. He learned how to handle the adversarial process.  He learned the ever-so-important art of knowing the court staff (the court reporters, the bailiffs, the court clerks, the judges' secretaries)—in other words, the people that work in the system and that make the system work.  Who better to help you navigate the justice system than Norberto?
In one notable case, Norberto sued Webb County on behalf of a woman alleging sexual harassment in a federal employment discrimination case and settled with the county for six figures.  In another notable case, he sued the Drug Enforcement Administration and settled with them for an alleged wrongful arrest case against one of his clients.  In 2012, he began utilizing his experience to help his clients in the U.S. federal immigration system.  Being experienced in trial work, and comfortable in the courtroom, Norberto not only began to handle immigration petitions, but began representing clients in the immigration courtrooms against ICE prosecutors.  
In August of 2021, Norberto and Rowena Rodriguez began operating Cardenas & Rodriguez; a law firm that focuses on all immigration matters. The firm's immigration clients rely on Rowena and Norberto not only for their immigration matters, but for all of their legal matters. In many instances, your criminal case, your divorce case, or your employment case, will inevitably intersect with your immigration case.
Although Norberto Cardenas III is a Laredo, Texas native, he has extensive family in both the United States and Mexico.  He enjoys spending time with his three children.  
(2021-present) Attorney at Cardenas & Rodriguez
(2010-2021) Solo-Practitioner at The Law Office of Norberto Cardenas III, PLLC
(2007-2010) Associate Attorney at Person, Whitworth, Borchers & Morales, LLP in Laredo, Texas
(2005-2007) Assistant District Attorney for Webb County, Texas
(2005) Licensed by State Bar of Texas to practice as an attorney
(2005) Graduated from University of Texas School of Law obtaining a Doctor of Jurisprudence (law degree)
(2001) Graduated from Texas A&M International University obtaining a Bachelor's of Business Administration with a major in Finance; graduated with honors (cum laude)
(1996-2004) Honorable Discharge as a Corporal of Marines from the U.S. Marine Corps Reserves
(1994) United High School